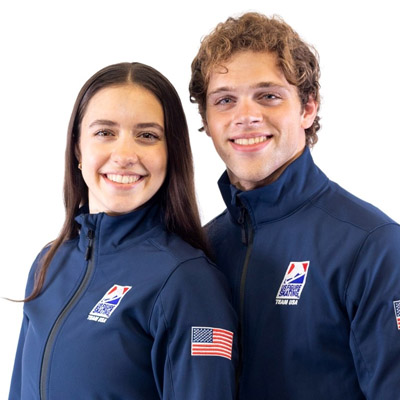 Team Profile
After spending most of their on-ice careers skating with their siblings, Caroline Green and Michael Parsons forged ahead in a new partnership with each other in late Spring 2019. 
By Season
We're in our fifth season together as a team.  
Photos
We've posted photos from U.S Championships and Four Continents.
Results
4th – 2023 Skate America
6th – 2023 Lombardia Trophy
Schedule
November 10-12, 2023
Cup of China
Chongqing, China
January 22-28, 2024
U.S. National Championships
Columbus, OH
Program Music
Rhythm Dance:  "Still Loving You" and "Rock You Like a Hurricane" by Scorpions

Free Dance: "Denmark" by Portland Cello Project, Gideon Freudmann and "Wind and Snow" by Annalisa Tornfeld, Portland Cello Project, Gideon Freudmann